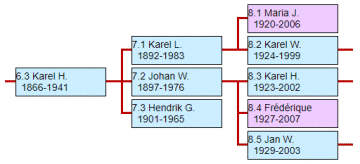 On the left is a cut-out from the overview of the members of the Nieuwkapelle family .

Karel Hendrik Beijen (6.3), who is mentioned on the page The Nieuwkapelle family in the 19th century, and his wife Louisa Maria Coenen had three sons. One of them was the former minister Johan Willem Beyen (7.2). This page is about their other two sons and their grandchildren from the next generation.

Although the people mentioned on this page were almost all officially called Beijen, they usually wrote their name as Beyen. That custom is followed here.
Karel Lodewijk (Bob) Beyen, secretary of Heineken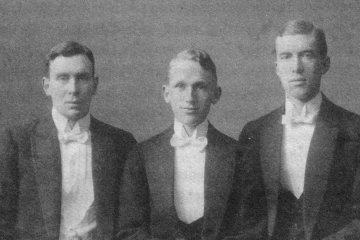 Karel Lodewijk Beyen (7.1) was the eldest son of Karel Hendrik Beijen and Louisa Maria Coenen. He was born in 1892 in The Hague. Usually he was called

Bob

.
The photo was probably taken in 1919 at the promotion of Wim Beyen, the middle of the three brothers. Bob is on the left and the youngest brother Henk on the right.

Bob Beyen studied law and worked for many years at Heineken Breweries, where he was secretary to the board. In 1919 he married Marie Rudolphine Utermöhlen, who was born in 1898 in The Hague. They had two children.
In 1943 it came to a divorce. Bob Beyen remarried in 1945 to Emilia Erzsébet Gyermek, who was born in Budapest in 1904 and had been married to Ferencz Mendlik. It is striking that two days before Bob Beyen's second marriage Mendlik remarried Bob's first wife Marie Utermöhlen.
Hendrik Gerard (Henk) Beyen, archaeologist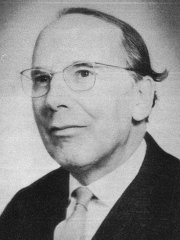 Hendrik Gerard Beyen (7.3) was the third of the three sons of Karel Hendrik Beijen and Louisa Maria Coenen. He was born in Utrecht in 1901. He was usually called

Henk

.
Henk Beyen studied classical literature and archeology in Utrecht and obtained his doctorate cum laude there in 1928 with his thesis Über Stilleben aus Pompeji und Herculaneum. He was a great expert in the field of ancient and especially Pompeian wall paintings. From 1951 to 1954 he was extraordinary professor of classical archeology in Groningen and from 1954 full professor of archeology in Leiden.
At a later age, in 1953, Henk Beyen married Maria JR (Mies) Romijn. He passed away in 1965.
A biografy of Henk Beyen in Dutch can be found on the website of the Instituut voor Nederlandse Geschiedenis (Institute for Dutch History).
Maria Johanna (Hanna) Beyen, moved to Frankfurt
Maria Johanna Beyen (8.1), the eldest child of Karel Lodewijk Beyen and Marie Rudolphine Utermöhlen, was born in 1920 in Rotterdam. She was usually called

Hanna

, and sometimes called Piti.
Hanna Beyen lived a large part of her life in Germany. Her first husband was Walter Urbainsky. He died in 1950 in Frankfurt am Main. Hanna remarried Alf Krüger, who died in 1994, also in Frankfurt.
Hanna died in 2006 in Morelia (Mexico), where one of her daughters lived.
Karel Willem Beyen, Hoogovens employee
Karel Willem Beyen (8.2) was the second child of Karel Lodewijk Beyen and Marie Rudolphine Utermöhlen. He was born in Rotterdam in 1924.
In 1954 Karel Beyen married Maria Elizabeth (Elly) Hoek, who was born in Schiedam. They had three children.
Karel was an engineer and held various managerial positions within the Hoogovens group (now Tata Steel), the leading steel company in the Netherlands.
He passed away in Amsterdam in 1999.

Karel Herman Beyen, State Secretary for Economic Affairs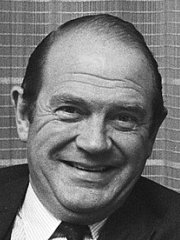 Karel Herman Beyen (8.3), who was called

Has

by his relatives and friends, was a son of the former minister. He was born in 1923 in The Hague and studied law in Amsterdam and Washington. Afterwards he worked at the Dutch Embassy in Washington, at the NATO Secretariat in Paris and at several banks. From 1970 to 1978 he was a member of the board of directors of the AMRO bank (which would later merge into ABN AMRO), and head of that bank's foreign business.
In the years 1978-1981 Has Beyen was State Secretary (Deputy Minister) for Economic Affairs, responsible for foreign trade and export promotion. Afterwards he was a member of the supervisory boards of many companies.
In 1954 Has Beyen married Sally Brunet from New York. They had one son, Karel Willem (Wim) Beyen, who died in 1998, aged only 42. In 1979, after the death of his first wife, Has married Willemijn Brom.
Has Beyen died in 2002 in Wassenaar.

Frédérique (Frie) Beyen, an international life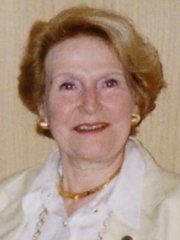 Frédérique Beyen (8.4), who was called

Frie

, was the second child of Johan Willem (Wim) Beyen and his first wife Nelly Hijmans van Anrooij. She was born in 1927 in Amsterdam.
In 1953 Frie Beyen married Keith R. Douglas-Scott in The Hague. He was born in Melbourne in 1927 and worked as a second secretary at the Australian embassy in The Hague. He later served as Australia's ambassador or high representative in many capitals. Frie and her husband therefore lived in many different countries.
After Douglas-Scott's retirement, the couple went to live in London. Frie Douglas-Scott-Beyen died there in 2007.

Jan Willem (Pim) Beyen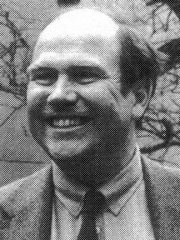 Jan Willem Beyen (8.5), the youngest child of Johan Willem Beyen, was born in 1929 in Wassenaar. He had almost the same first names as his father, but was not called Wim, but

Pim

.
Pim Beyen studied law at the University of Virginia and at Oriel College in Oxford. He worked as a corporate lawyer, first at Hollandse Bank Unie and then at Heineken Breweries and the publishing company VNU. In his hometown Heemstede he was active as a councillor for the liberal party.
In 1957 Pim Beyen married Agnes Odilia Reesink. They had four children. After the marriage was dissolved, Pim married in 1974 Maïse Meuwissen.
He passed away in Haarlem in 2003.